Operations Director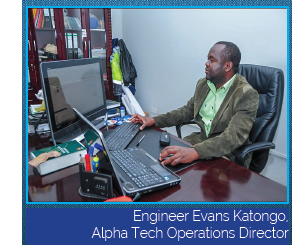 As Operations director, I always ensure that Alpha Tech satisfy you; the customer. We take pride in customer satisfaction and the many services we offer. Our company was founded with the goal of becoming one of the largest Mining and Industrial specialists in the industry; change has also endorsed us to now offer other new products and services.
As Operations Manager and speaking for Alpha Tech Zambia Team, we personally guarantee that you will be gratified; we proudly stand behind the products & services we represent. Take us for a test drive; the experience I assure you will be satisfying.
On behalf of all employees, I would like to take this opportunity to thank our clients for their business. For those of you who are not current clients, we would welcome the opportunity to be considered as your mining and industrial services contractor.
Best regards.