Technical Director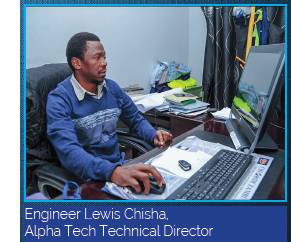 Alpha Tech Zambia Ltd has assembled a team of experienced professional engineers and technical team to direct our operations. This team is dedicated to providing our clients with cost effective solutions.
Alpha Tech Zambia Ltd is committed to Technical Excellence.  Every function of the organization revolves around this commitment.  Our technical team understands that Technical Excellence is a journey, not a destination.  This journey is an enduring pursuit that mandates an enduring approach.
Our technical management team actively participates in the ongoing training of its work force with new technologies employed in the Mining and Industrial products.
Technical Excellence is a cultural value within Alpha Tech Zambia organization.  We are truly "living Technical Excellence".
Thank You.