Track Pressing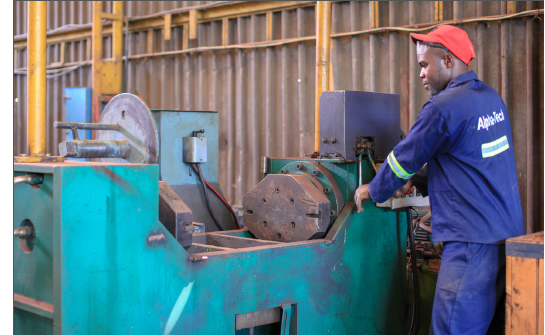 Alpha Tech offers genuine cost saving track pressing services to repair worn out mobile equipment tracks without compromising on quality. We are well supported by dealer net-work in USA and South Africa.
We repair a wide range of tracks in our well equipped workshop in Kitwe.
We repair tracks for the following types of mobile equipment:
- Excavators and earth movers
- Overhead cranes
Our technicians are well trained to carry out such repairs.